Secure cloud-based solutions for modern technology companies
As a software, high tech or IT focused organisation, having cloud based solutions to grow with your business is essential. Our team can help you identify the right software – whether you are seeking an ERP, PSA or HCM solution.
We also know that data security, compliance and the management of your chosen solution is paramount. Agilyx is an ISO27001 accredited organisation, the highest global standard available for information security management systems today. That means you can rely on our services to meet and exceed security standards for cloud data management – and remain protected against cyber security threats.
Future-proofed solutions for today's software and IT organisations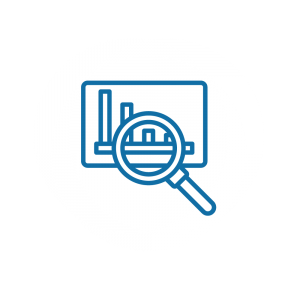 Be change-ready
As an organisation operating in the software, high tech or IT industry, you need to be ready for changes. Whether you need to adapt to new upgrades or overnight fixes, rest assured knowing that our solutions can help you stay on top of your fast moving industry.
Protected against cyber security attacks
As an ISO27001 accredited organisation, we are committed to upholding the highest global standard for information security management systems. Take confidence in knowing that your data is protected and safe.
Continuous improvement with cloud solutions
Replace outdated legacy systems and improve your service for your people. By automating paper-based work and letting your team access all the tools they need from a cloud system, improve the way your organisation operates by reducing admin and giving your people the tools to focus on what matters most.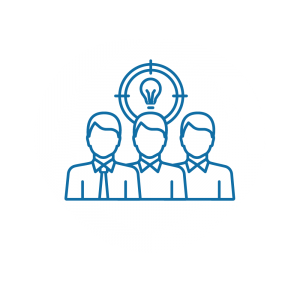 Move forward as one team with a united system
Bring all of your teams and projects together with one smart, user-friendly system. Agilyx implements all-in-one cloud ERP and PSA solutions that enable everyone in your team to work together in a single point of truth, while keeping your data safe and secure.
Technology Consulting
As an organisation, you may be facing challenges such as maintaining the most current software to be on top of the game. It can also be difficult finding and retaining the right talent for your team, and empowering them with the tools they need to success. Agilyx partner with the very best in the industry, so that you can connect with the right solution for your unique business needs.
Read more
When it comes to technology consulting, we know that the industry is fast-paced, and ever changing and developing. Our cloud based solutions can give you the confidence of knowing that your organisation is using the most current, up-to-date software – whether you are seeking implementation of a new Enterprise Resource Planning (ERP) platform, Professional Services Automation (PSA) software or a Human Capital Management (HCM) solution.
One of the biggest challenges that you may be facing as a business is to make sure you have the right team of experts to serve your clients. Our leading HCM solutions can ensure you are able to recruit the people you need, as well as help you retain those already in your team.
With our industry leading HCM solutions, we can help you lead and develop your peoples' professional development journey. Help your consultants grow and build upon their skillset with training, benefiting both your organisation's knowledge base, as well as keeping your employee's feeling valued and appreciated.
Our team can also connect with you with cutting-edge PSA software, to help you develop and support your project pathways and plans for future growth.
With intuitive PSA software, you can empower your team to exceed client expectations, leveraging clever tools to improve KPI management and efficiency. Our systems are user-friendly and designed to give your people the support they need to deliver outstanding projects on time for your customers, keeping your team productive and your client's satisfied.
As a globally certified and trusted organisation, we hold security to the highest level of importance. We host your PSA solutions in a private cloud, ensuring you have a secure, flexible and fast-acting system that you can feel confident in.
Cyber Security
We empower organisations and help them feel safe with their software, by backing them up with strong information security standards. Our experienced team is committed to ensuring our software helps customers get the right level of security to protect their confidentiality, integrity and availability of information, across their entire organisation.
Read more
Agilyx Group currently holds an ISO27001 accreditation – which is the strictest standard available internationally in information security management systems. The audit process is a comprehensive examination of the information security risks in an organisation, highlighting threats and vulnerabilities and assesses the efficiency and effectiveness of the existing controls and countermeasures. ​
By working with our expert team, you can be sure that your data is safe from any potential cyber threats. Agilyx protect your data and applications with the highest industry-accepted security standards. With tight security monitoring, and secure cloud services and infrastructure, know that your system is kept up to standard.
Agilyx's solutions are built for a smooth transition phase, giving you the ability to successfully shift your platform to the cloud – whether you are using a traditional, on premise solution or on an existing cloud.
Our people are dedicated in implementing your system as smoothly as possible, integrating with your team to work with your budget, timeline and requirements. Giving you onsite training and expert guidance, our goal is to ensure that your people so can feel confident and in control of your new solution.
We're also equipped to expect the unexpected – our team have a robust data disaster recovery system in place. Our cloud service protects your data, securely replicating across multiple data centres to keep your cloud data safe, secure and recoverable, in the event of an unprecedented situation.
Industrial Automation
As an industrial automation organisation, it is critical to have a robust ERP system to help you streamline your business processes.
Our ERP solutions can help you centralise all facets of your business, including human resource management, financial management, project management and more – allowing you to focus on what matters.
Read more
While working in the industrial automation sector has innovative benefits, it also comes with its own unique challenges.
Gain peace of mind by implementing a cloud ERP solution, streamlining all of your processes and containing them within one application, as one single point of truth. We understand that in industrial automation, the need for continuous updates and modifications to your systems is essential.
Our ERP software choices have the advantage of being flexible, and are ready to adapt to any new changes and developments required, as a completely scalable solution, built for a smooth transition phase. We want to give you the ability to successfully shift your solution to the cloud – whether you are using a traditional, on premise platform or on an existing cloud.
Our people are dedicated in implementing your system as smoothly as possible, integrating with your team to work with your budget, timeline and requirements. Giving you onsite training and expert guidance, our goal is to ensure that your people so can feel confident and in control of your new solution.
Flexible solutions, tailored to the needs of your people
No matter what your role, take control with an integrated suite of finance, HR and planning capabilities built with the needs of professional services organizations in mind.
CEOs and COOs
Drive business transformation and growth by obtaining a solution that empowers you to utilise your resources the right way. Boost your operation's efficiency and discover key learnings so you can continue to drive your organisation forward by restructuring rapidly when needed.
CFOs
Maintain financial control by getting a big picture view of your organisation. With full-visibility, view accurate reports, strengthen your billing precision and cut out admin by streamlining manual processes. Agilyx's financial services ERP and FP&A solutions empower you to gain complete insight into your organisation's financial health so you can be a strategic business partner.
Managers
Get a system that empowers you to effectively manage your people and resources. From forecasting to project management, encourage your people to collaborate easily and know where your people are at all times so you can ensure your projects are on track to succeed.
HR Directors
Focus on your people, not time-wasting admin. Agilyx delivers Human Capital Management (HCM) solutions tailored to the unique needs of HR Directors. Enable your people to self-service and receive the tools you need for effective retention and engagement.
Other role?
Whether you're in one of the above roles or a different one entirely, our team are dedicated to finding the right solution for you and your business. For more information, get in touch with our specialists.
Industry leading and trustworthy software for your organisation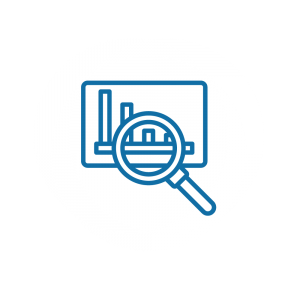 Fast and secure cloud services
Feel confident that you can run your software everywhere, anytime. Our expert cloud services team offer secure, fast and reliable cloud platforms for your system. Delivering cloud solutions customised for you, get the privacy and security you want, with the control you need to ensure your system is always performing for your organisation.
Complete data integrity
With robust security measures and access to comprehensive historical data, Agilyx gives you a secure system that lets you maintain complete data integrity. Control data access based on user and group, and get the capability to have full audit tracking, so you can know who makes changes to the system.
Find the right support for your system implementation
Certinia Implementation Support
Agilyx's unique Implementation and Project Management methodology seamlessly complements Certinia. With in-depth understanding of Certinia and the Salesforce platform, Agilyx delivers solutions that fit your requirements, timeline and budget.
Learn more
Unit4 Implementation Support
As a Unit4 partner for over 20 years, Agilyx has delivered transformational solutions to some of the largest Unit4 customers in the world. Agilyx's agile approach to ERP implementation is a seamless complement to Unit4 product suite.
Learn more
Cornerstone Implementation Support
We partner with Cornerstone to help organisations recruit, train, and manage their people. Cornerstone works with hundreds of the world's largest companies and thousands of smaller ones to help them engage their workforces and empower their people.
Learn more
Not sure which solution is the best fit for your organisation?