Adaptable digital solutions to help health organisations thrive
As the healthcare sector continues to embrace new technological advances and ways of working, Health & Life Science organisations need to seek new and innovative methods to stay agile.
Agilyx partners with modern and flexible ERP and PSA cloud solutions, which can support the growth of your organisation, while improving the way you and your people currently work through automation, enhanced reporting capabilities and more.
Agile, modern software to transform your Health & Life Sciences organisation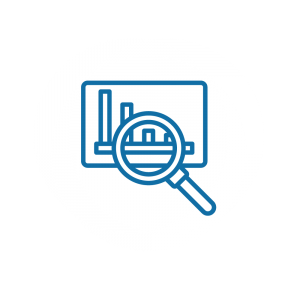 Accurate, real-time data for sharpened reporting
Explore smart reporting tools that deliver accurate and reliable reports. Implementing intuitive and user-friendly solutions, Agilyx empowers health and pharmaceutical organisations with timely, accurate data.
Streamline and automate administrative processes
Replace outdated legacy systems and improve your service for your people. By automating paper-based work and letting your team access all the tools they need from a cloud system, improve the way your organisation operates by reducing admin and giving your people the tools to focus on what matters most.
Unite and empower your people

Bring all of your teams and projects together with one smart, user-friendly system. Agilyx implements all-in-one cloud ERP and PSA solutions that enable everyone in your team to work together in a single point of truth, giving yourpeople the power to work collaboratively and efficiently.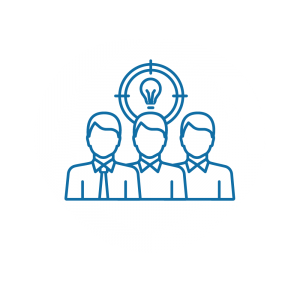 Future-proof your organisation
Replace outdated legacy systems and improve your service for your people. By automating paper-based work and letting your team access all the tools they need from a cloud system, improve the way your organisation operates by reducing admin and giving your people the tools to focus on what matters most.
Bio Tech
In today's economic climate, emerging bio-tech organisations face the challenge of seeking cost-saving initiatives, flexibility and ways to streamline work processes. The need for a scalable, adaptable solution is also a priority, in the race to keep up with advances in modern technology.
Agilyx's experienced consultants can work with you to find the right solution for your organisation.
Read more
Bio Tech
For Bio Tech organisations, the industry demands agility and innovation. The adoption of a cloud solution can drive your workplace into the digital era, creating efficiencies through all facets of operations.
With the ability to host data securely on the cloud, take control of the benefits of instant accessibility to data, no matter the device used. The power of enhanced portability allows your organisation the freedom of working remotely, whether it be in the office, research lab or on the road.
Cloud SaaS also assists with navigating the strict regulations and compliance issues that can complicate and interfere with your work. By implementing an infrastructure that can be shaped to adhere to compliance guidelines, you can easily ensure standards are being met company wide – protecting your organisation.
With one unified platform, your people can feel empowered to work collaboratively and confidently. Our ERP and PSA solutions can give you the tools to manage your research projects more effectively than ever – so that your team stay on track and achieve tasks in a timely, productive manner.
By moving to one of our industry-leading solutions, you open up a new way of innovative, modern working.
CRO
As the world continues to progress into the era of digitalisation, Clinical Research Organisations (CROs) require digital transformation software to adapt and move forward with technology.
Our team can help you find an agile and flexible cloud solution, supporting and empowering your teams with the resources they need to excel.
Read more
CRO
In today's fast moving world, CROs and healthcare organisations require agile, change-ready solutions. The shift to digitalisation calls for new and innovative technology in order to thrive.
Recently, CROs have faced the particularly difficult challenge of looking for new ways to streamline and improve processes, and to reinvent the way in which clinical trials are conducted.
Being able to conduct off site or virtual trials is a powerful way in which CROs can maintain the integrity and quality of data received, while offering customers an easier, more efficient experience. The ability to remotely monitor and conduct trials also gives your organisation more time to focus on data analysis, and free up resources for other tasks, such as the recruitment of more patients.
Our team can help identify and implement a modern, adaptable digital platform for your CRO organisation, shifting you into the digital era.
With one single point of truth, your organisation can take advantage of fast, accurate data,
so that your research team can deliver high quality outcomes. Improve efficiency, reporting and communication from your new, centralised platform, and allow your technology to do the heavy lifting, so that your people can focus on what's most important.
Flexible solutions, tailored to the needs of your people
No matter what your role, take control with an integrated suite of finance, HR and planning capabilities built with the needs of professional services organizations in mind.
CEOs and COOs
Feel confident that your ERP system supports your organisational management. Agilyx delivers solutions for health & life science organisations that give you accurate data and insights. Agilyx's leading-edge solutions let you and your people report anywhere and anytime, so you always have the right information to make smart, strategic decisions.
CFOs
Stay ahead of changes in strategy, processes or reorganisation with a system that's tailored to your needs as a CFO. Giving you a single point of truth across your organisation, get a big picture view, gain real time, accurate data, and get the power to report against a double bottom line. By automating mundane manual processes, you get a system, that provides standardisation and automation across your organisation, letting you and your people focus on valuable tasks.
Clinical Project Managers
Get a system that empowers you to effectively manage your people and resources. From forecasting to project management, encourage your people and researchers to collaborate easily within your new, unified platform, Monitor and stay up to date with your team at all times so you can ensure your projects are on track to succeed.
HR Directors
HR Directors in the health & life sciences sector need to know that they're attracting and developing the right people, and giving them the resources they need to perform at their very best. Agilyx's HCM solutions gives HR Directors the tools to successfully manage your talent, while streamlining time-wasting processes and giving your people the power to self-service.
Other role?
Whether you're in one of the above roles or a different one entirely, our team are dedicated to finding the right solution for you and your business. For more information, get in touch with our specialists.
Secure software to give you peace of mind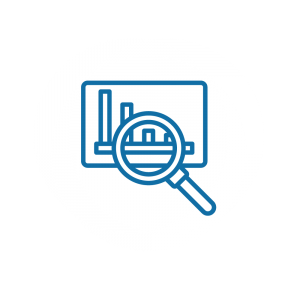 Trusted for security
As an ISO27001 accredited organisation, we are committed to upholding the highest global standard for information security management systems. Take confidence in knowing that your data is protected and safe.
Long-term cloud solutions
Reduce your IT and systems support costs with a true cloud solution, allowing you to easily modify your system when you need to. Feel confident with a fast, secure and private cloud service. Gain data security and integrity and keep up with compliance standards with our industry-leading cloud solutions.
Find the right support for your system implementation
Certinia Implementation Support
Agilyx's unique Implementation and Project Management methodology seamlessly complements Certinia. With in-depth understanding of Certinia and the Salesforce platform, Agilyx delivers solutions that fit your requirements, timeline and budget.
Learn more
Unit4 Implementation Support
As a Unit4 partner for over 20 years, Agilyx has delivered transformational solutions to some of the largest Unit4 customers in the world. Agilyx's agile approach to ERP implementation is a seamless complement to Unit4 product suite.
Learn more
Cornerstone Implementation Support
We partner with Cornerstone OnDemand® to help organisations recruit, train, and manage their people. Cornerstone works with hundreds of the world's largest companies and thousands of smaller ones to help them engage their workforces and empower their people.
Learn more
Not sure which solution is the best fit for your organisation?