Get software that lets you focus on your mission
Use your time and funding wisely by getting a future-proof system that's designed for the needs of Not-for-Profits (NFPs) and Non-Governmental Organisations (NGOs). Agilyx implements cost-effective non-profit software solutions that cleverly adapt to changes in funding and budgets, and empower you to streamline your workforce.
Our ERP and FP&A software solutions for NFPs and NGOs are designed to handle all your unique financial management requirements, from tax, to regulation, to complex donor reporting and analysis. Discover non-profit software that meets all your needs and lets you focus on what matters most.
Unlock the benefits of a tailor-made software for Not-for-Profits and NGOs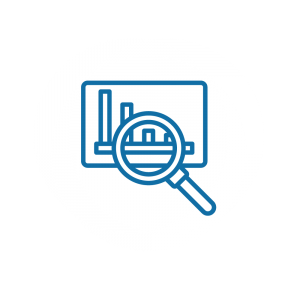 Change-ready for the not-for-profit sector
As a not-for-profit organisation, you need to know where your organisation is going and be ready for any changes that come your way. Whether you need to adapt to regulatory and budgetary changes, or are introducing a new initiative, feel confident that your system can handle any change.
Invest in future-proof software
Investing in non-profit software is a big move. You should feel confident that you're getting a future-proof system that will keep up with your organisation in the long term. Delivering solutions that embrace flexible architectures, Agilyx gives you the tools to adapt your system when you need to, ensuring you get a smart, sustainable and valuable tools that grow with your organisation.
Easily check financial health
NGOs need to have a solid handle on their organisation's financial health. Agilyx's not-for-profit accounting software, lets you easily track expenditures, improve financial transparency, and get fast and accurate reporting at the touch of a button. Whether you need to prepare a board report, or ad hoc analysis for a new funding application, do it all from one system and keep your financial health in check.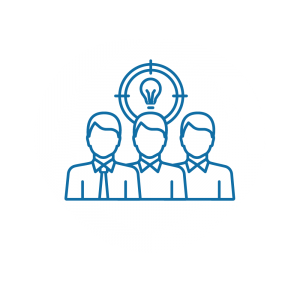 Equip your people with the right tools to get the job done
Agilyx can connect your organisation with industry leading Human Capital Management (HCM) solutions, so that you can ensure your people have everything they need to drive your mission. Our software can keep your people up to date with training, help you recruit and retain the right people for your NFP and more.
Flexible solutions, tailored to the needs of your people
No matter what your role, take control with an integrated suite of finance, HR and planning capabilities built with the needs of professional services organizations in mind.
CEOs
Gain accurate data across your organisation and ensure easier management of your people, projects and entire business. Agilyx's innovative solutions support your strategy, vision and causes by streamlining process, giving you accurate data, and making sure you meet all your reporting obligations. Report anywhere, anytime and make confident decisions to improve your organisation.
Finance Directors
As a Finance Director in an NGO, you need to know that your funds are being used in the right places. Stay on top of all your organisation's finances with Not-for-Profit accounting software that gives you accurate and up-to-date data and insights so you can make well-informed decisions. Confidently report against a double bottom line and improve your forecasting capabilities.
HR Managers
HR Directors in Not-for-Profit organisations need to know that they're attracting and developing the right people, maximising volunteer engagement, and adapting to changes in the organisation. Agilyx's HCM solutions gives HR Directors the tools to successfully manage your talent, while streamlining time-wasting processes and giving your people the power to self-service.
Project Managers
To make sure your projects are running successfully, you need a system that lets your easily track and manage your projects so they're being delivered on time, in scope and on budget. By automating mundane administrative tasks and giving you a single platform, Agilyx's PSA solutions let you be resourceful in your project management, whether it's a charitable event or implementing a new program.
Other role?
Whether you're in one of the above roles or a different one entirely, our team are dedicated to finding the right solution for you and your business. For more information, get in touch with our specialists.
Software that does the heavy lifting – so you can focus on what matters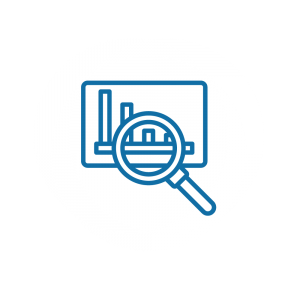 Be transparent about where your money is going
Confidently keep your donors and board informed by communicating where money is going and meeting reporting obligations. Agilyx delivers solutions that align your funds with how you're using them. With smart reporting tools, get the power to benchmark results in financial reports without diverting resources from your main focus.
Get a long-term cloud solution
Avoid unnecessary spending on costly IT hardware and get a smart, secure and reliable cloud solution. Agilyx's cloud services give non-profit-organisations privacy, security and transparency on a fast cloud platform, designed for long term cost-effectiveness and year-on-year sustainability.
Find the right support for your system implementation
FinancialForce Implementation Support
Agilyx's unique Implementation and Project Management methodology seamlessly complements FinancialForce. With in-depth understanding of FinancialForce and the Salesforce platform, Agilyx delivers solutions that fit your requirements, timeline and budget.
Learn more
Unit4 Implementation Support
As a Unit4 partner for over 20 years, Agilyx has delivered transformational solutions to some of the largest Unit4 customers in the world. Agilyx's agile approach to ERP implementation is a seamless complement to Unit4 product suite.
Learn more
Cornerstone Implementation Support
We partner with Cornerstone OnDemand® to help organisations recruit, train, and manage their people. Cornerstone works with hundreds of the world's largest companies and thousands of smaller ones to help them engage their workforces and empower their people.
Learn more
Not sure which solution is the best fit for your organisation?