Solutions designed for education institutions of today
The changing world of education requires solutions that can adapt and deliver long-term value in your software system. Delivering solutions for universities, high schools and other educational institutions, our solutions are designed to help your people focus on what's important: education and research.
Whether you're looking to replace an outdated legacy platform, or need a centralised system to meet your complex environment, Agilyx implements future-proof education ERPs, giving you detailed reporting tools and empowering you to invest in your institution's growth.
Excel with smart software for educational institutes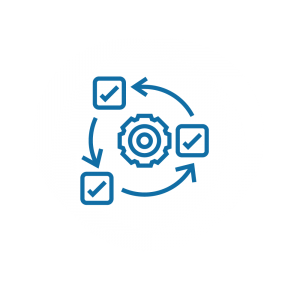 Change-ready for the education sector
Educational institutions of today need to continually adapt to budget and regulatory changes, as well as an increasingly competitive market to gain students. Delivering powerful, agile education ERPs and FP&A tools, Agilyx gives your institution the tools you need to embrace change. Get a flexible and valuable software investment that will grow with your organisation, long after implementation.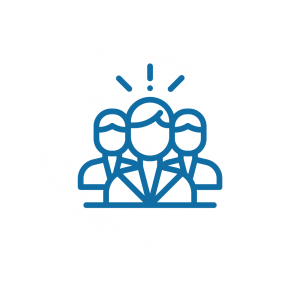 Get a full view of your people's journey
Our solutions gives you the tools you need to effectively manage the lifecycle of every key constituent. From students and alumni, to staff and patrons, gain a 360° view across your entire institution with one, intelligent system.
Deliver research excellence
Get a system that allows you to effectively compete for research funding, streamline admin and focus on research excellence. Agilyx's higher education solutions bring together all your research management in one clever system. Gain transparency, accurate cost estimates and effectively manage every stage of the research lifecycle, from proposals through to completion.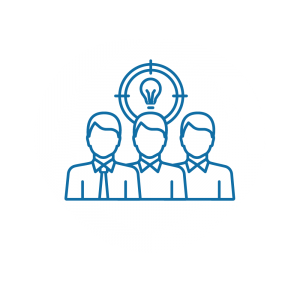 Accelerate institutional growth
Agilyx delivers flexible education software solutions that support your strategy for growth. With intelligent admissions technology, streamlined application processes and intuitive relationship management tools, improve your student recruitment and build valuable, long-term relationships with alumni and partners.
Flexible solutions, tailored to the needs of your people
No matter what your role, take control with an integrated suite of finance, HR and planning capabilities built with the needs of professional services organizations in mind.
Head of Admissions
As the Head of Admissions, you need a system that lets you focus on recruiting, not data or time-wasting admin. Agilyx delivers education ERPs that let you automate your outreach campaign with customised application processes tailored to your needs – empowering you to reach more students and gain a competitive-edge in the education and schooling sector.
Finance Directors
Improve financial transparency and get a big picture view of all of your finances so you can make smart, strategic decisions for your institution. Get accurate, real-time data that lets you identify where you can reduce costs, increase revenue, and keep all of your finances in check with our ERP and FP&A tools.
Academic Affairs
Get a system that supports all of your student and academic responsibilities. With smart tools that let you predict retention rates and target at-risk students, get the power to propel your institutional planning and retain more students with our ERP and Human Capital Management (HCM) solutions. With a user-friendly and intuitive student portal, your students are given the tools they need to succeed, improving completion rates across your educational institution.
Students
From applicant to graduate, keep your students on track to success with an all-in-one student management system. Implemented by Agilyx, give your students a mobile-friendly system that they can use anywhere, anytime. Let your students manage their academic affairs and finances in one place, and give them the tools and resources to stay on track for success.
Other role?
Whether you're in one of the above roles or a different one entirely, our team are dedicated to finding the right solution to help you and your people. For more information, get in touch with our specialists.
Future-proof your institution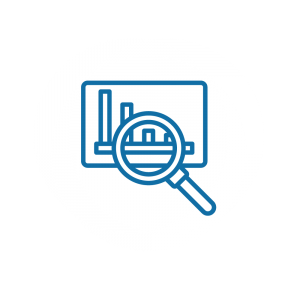 Improve institutional metrics
Adapt your strategies and processes, without expensive or complicated systems. Delivering intuitive, user-friendly solutions, Agilyx empowers your educational institution to focus on strategy and growth. Eliminate the expense of maintaining pieced-together systems and discover visual dashboards. Access clever reporting tools that let you easily identify and analyse key metrics whenever you want.
Long-term cloud services
Reduce your IT and systems support costs with a true cloud solution, allowing you to easily modify your system when you need to. Serve staff and students everywhere and anytime with a fast, secure and private cloud service. Gain data security and integrity and keep up with compliance standards with our industry-leading cloud solutions.
Find the right support for your system implementation
FinancialForce Implementation Support
Agilyx's unique Implementation and Project Management methodology seamlessly complements FinancialForce. With in-depth understanding of FinancialForce and the Salesforce platform, Agilyx delivers solutions that fit your requirements, timeline and budget.
Learn more
Unit4 Implementation Support
As a Unit4 partner for over 20 years, Agilyx has delivered transformational solutions to some of the largest Unit4 customers in the world. Agilyx's agile approach to ERP implementation is a seamless complement to Unit4 product suite.
Learn more
Cornerstone Implementation Support
We partner with Cornerstone OnDemand® to help organisations recruit, train, and manage their people. Cornerstone works with hundreds of the world's largest companies and thousands of smaller ones to help them engage their workforces and empower their people.
Learn more
Not sure which solution is the best fit for your organisation?