Discover flexible solutions that grow with your financial services organisation
Whether you're a bank, an insurance company, or a finance organisation, you need a system that's flexible to your needs. Delivering leading-edge solutions, Agilyx offers financial services software that empowers you to track success, keep costs down, maintain service levels and identify growth opportunities when they occur.
Get a smart ERP or FP&A solution that seamlessly integrates with new or existing systems and adapts with your organisation as it grows. With up-to-date data and full visibility, gain clear audit trails and stay up to date with compliance standards – improving transparency across your entire organisation.
Make the most of intelligent Financial Services software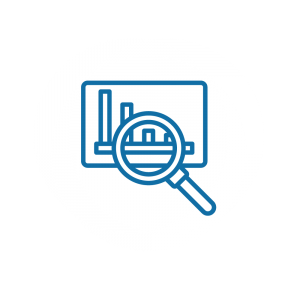 Be change-ready
Financial organisations of today need to continually adapt to structural "disturbance", whether that's caused by a re-organisation, merger, acquisition or new line of business. What sets our financial services ERP solutions apart is their continued agility and flexibility, letting you adjust your system and organisation to embrace change – long after initial implementation.
People-centric solutions
You deserve a financial services platform that works for you. With a personal approach, the Agilyx Team delivers people-centric solutions that are tailored to the needs of financial service organisations. Working closely with your team, we take the time to understand exactly how your organisation operates. That way, we're able to deliver flexible solutions customised for your users with helpful training to ensure every team member has the confidence to use your system.
Enhance your reporting capabilities
Discover smart, multicurrency reporting tools that deliver the kind of up-to-date reports you need. Implementing intuitive and user-friendly solutions, Agilyx empowers financial services to gain a big picture view of the organisation, analyse key insights and trends and automate time-wasting processes. Gain fast, accurate and timely reports so you can make smart decisions for your organisation.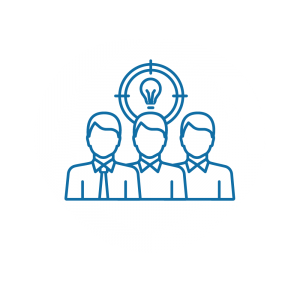 Get real-time finances
Get full visibility into your finances with leading-edge financial accounting software and solutions delivered by Agilyx. With fast and agile systems, get access to real-time finances whenever you need. Improve your accountability and gain better insights so you can react to any changes with fast, strategic and well-informed decisions.
Flexible solutions, tailored to the needs of your people
No matter what your role, take control with an integrated suite of finance, HR and planning capabilities built with the needs of professional services organizations in mind.
CEOs and COOs
Drive business transformation and growth by obtaining a solution that empowers you to utilise your resources the right way. Boost your operation's efficiency and discover key learnings so you can continue to drive your organisation forward by restructuring rapidly when needed.
CFOs
Maintain financial control by getting a big picture view of your organisation. With full visibility, view accurate reports, strengthen your billing precision and cut out admin by streamlining manual processes. Agilyx's financial services ERP and FP&A solutions empower you to gain complete insight into your organisation's financial health so you can be a strategic business partner.
Managers
Get a system that empowers you to effectively manage your people and resources. From forecasting to project management, encourage your people to collaborate easily and know where your people are at all times so you can ensure your projects are on track to succeed.
HR Directors
Focus on your people, not time-wasting admin. Agilyx delivers Human Capital Management (HCM) solutions tailored to the unique needs of HR Directors. Enable your people to self-service and receive the tools you need for effective retention and engagement.
Other role?
Whether you're in one of the above roles or a different one entirely, our team are dedicated to finding the right solution for you and your business. For more information, get in touch with our specialists.
Secure solutions that grow with your organisation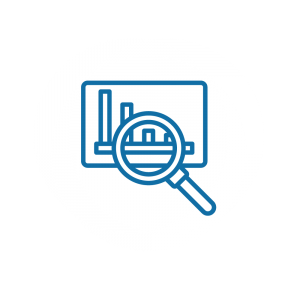 Fast and secure cloud services
Feel confident that you can run your financial services software everywhere, anytime. Our expert cloud services team offer secure, fast and reliable cloud platforms for your system. Delivering cloud solutions customised for you, get the privacy and security you want, with the control you need to ensure your system is always performing for your organisation.
Be agile to market changes
In today's fast-paced world, financial organisations need to quickly adapt to restructures, mergers, acquisitions, and ever-changing economies. Agilyx implements solutions that empower you to be agile, with systems designed to adapt to any changes that your organisation faces.
Find the right support for your system implementation
FinancialForce Implementation Support
Agilyx's unique Implementation and Project Management methodology seamlessly complements FinancialForce. With in-depth understanding of FinancialForce and the Salesforce platform, Agilyx delivers solutions that fit your requirements, timeline and budget.
Learn more
Unit4 Implementation Support
As a Unit4 partner for over 20 years, Agilyx has delivered transformational solutions to some of the largest Unit4 customers in the world. Agilyx's agile approach to ERP implementation is a seamless complement to Unit4 product suite.
Learn more
Cornerstone Implementation Support
We partner with Cornerstone OnDemand® to help organisations recruit, train, and manage their people. Cornerstone works with hundreds of the world's largest companies and thousands of smaller ones to help them engage their workforces and empower their people.
Learn more
Not sure which solution is the best fit for your organisation?