Professional Services ERP solutions that give you peace of mind
As an organisation in the professional services and consulting space, you need a system that adapts to organisational changes. Agilyx delivers ERP solutions for government-adjacent, technology, and construction consulting organisations and provides systems that are flexible to regular changes in processes, reporting and budgets, ensuring that you stay compliant with regulations and policies.
Get a solution designed to handle your data securely, get the transparency you need and accountability for information that is in the public domain. Discover innovative Professional Services ERP solutions that empower your organisation to evolve.
Empowering professional services organisations with the tools to succeed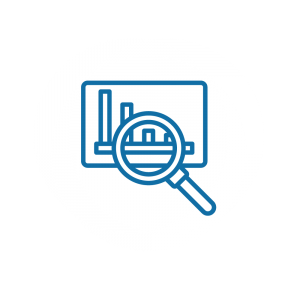 Financial accountability
Improve transparency and financial accountability with Agilyx. Get a full view of all your finances, be able to drill down into any account or transaction and get useful, up-to-date and accurate reports when you need to. By giving you power over your finances, you get the ability to make more effective and informed decisions for your organisation, no matter your industry.
Change-ready for the public sector
Whether it's a departmental merger, a new policy, or a change to your year on year budget, if you're an organisation in the public sector, you need an ERP system that responds to change. Agilyx delivers solutions built with flexible architecture so that your people, departments and organisation can adapt to change, long after implementation.
Continuous improvement
Replace outdated legacy systems and improve your service for your users. By automating paper-based work and letting your team access all the tools they need from one system, improve the way your organisation operates by reducing admin and giving your people the tools to focus on what matters most.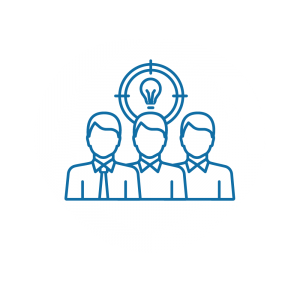 One tool for your organisation
Bring all your departments and projects together with one smart, user-friendly system. Agilyx implements all-in-one ERPs that let everyone in your team work together in a single point of truth, while keeping your data safe and secure. Easily access reports, from regulatory to operational, manage projects from start to finish, and deploy and track resources from one clever tool.
Public Sector Consulting
We understand that in offering consulting services for government and adjacent agencies, there are tight deadlines and strict processes and regulations in place when working with your clients.
Our partners offer industry-leading software to help you deliver the results your client needs, while alleviating administrative problems for your team – allowing them to focus on the important tasks.
Read more
Government organisations often are facing limited resources, public pressure, restrained timelines and unpredictable challenges. At Agilyx, we understand that your expert consultants' time is incredibly valuable – which is why we partner with best-in-class Professional Service Automation (PSA) and ERP solutions to help reduce time-wasting processes.
Our software unlocks complete visibility across all of your organisation's projects, helping you maintain best practice methodologies and stay ahead of challenges before they become a problem. Given the significance of your clients' work, the ability to mitigate risk early on is crucial.
With a full suite of tools available to help with financial management, engagement, reporting and more, our ERP solutions offer capabilities to enhance your business processes.
Using our ERP or PSA solutions enables you to easily schedule the right people for the right projects, optimising your talent. Give your people full visibility into project status, resource availability, and project history – keeping you on track and able to satisfy your client's expectations.
Gain a powerful and seamlessly integrated ERP or PSA system that supports your organisation in all facets of your operations, including streamlined accounting processes – so you can easily manage complex professional services billing, in an ever-changing government consulting landscape.
Technology Consulting
Our team understand that as a consulting business, you need to stay on top of multiple projects at once. It can also be difficult finding and retaining the right talent for your team, and empowering them with the tools they need to success. Agilyx partner with the very best in the industry, so that you can connect with the right solution for your unique business needs.
Read more
When it comes to technology consulting, we know that the industry is fast-paced, and ever changing and developing. Our cloud based solutions can give you the confidence of knowing that your organisation is using the most current, up-to-date software – whether you are seeking implementation of a new Enterprise Resource Planning (ERP) platform, Professional Services Automation (PSA) software or a Human Capital Management (HCM) solution.
With intuitive software, you can empower your team to exceed client expectations, leveraging clever tools to improve KPI management and efficiency. Our team connect you with cutting-edge ERP, PSA and HCM software, to help you develop and support your project pathways and plans for future growth.
Our modern ERP solutions give you the power to manage all facets of your business smarter than ever, allowing you to make strategic decisions. Take control of your financial management, HR & payroll, operational reporting and more, and improve the way your organisation works.
We understand you may also be facing the challenge of curating the right team of experts to serve your clients. Our leading HCM solutions can ensure you are able to recruit the people you need, as well as help you retain those already in your team.
With our industry leading HCM solutions, we can help you lead and develop your peoples' professional development journey. Help your consultants grow and build upon their skillset with training, benefiting both your organisation's knowledge base, as well as keeping your employee's feeling valued and appreciated.
As a globally certified and trusted organisation, we hold security to the highest level of importance. We host your solution in a private cloud, ensuring you have a secure, flexible and fast-acting system that you can feel confident in.
Construction Consulting
As a construction consultant, we understand that it can be difficult to oversee and manage multiple projects at once. Our leading PSA solutions give your people the power to deliver successful, on time, on budget and on scope projects – keeping your clients happy. Leverage tools to help you with resource management, project accounting and client-side payment delays.
Read more
We understand how difficult it can be to balance multiple clients and projects simultaneously, particularly in an industry that holds strict deadlines. Our team are dedicated in connecting the right ERP or PSA solution to your consultancy, so that you can alleviate time-wasting administration tasks, and instead focus on equipping your consultants with the tools they need to succeed.
Our cloud solutions can help you effectively and efficiently manage your projects, ensuring that you can meet your clients' expectations within time and budget constraints. Keep up to date with your people's project statuses, and unite all of your team into one single platform for full visibility and connectivity. Make it easier than ever for your people to track their work, and communicate with their colleagues.
We can also offer clever HCM solutions, strengthening your recruitment and retainment capabilities. Identify the right talent for your consultancy, and plan their professional pathways.Keep your team's skillset sharp and their satisfaction high with our people software. Make sure your team are receiving up to date training to stay ahead of the game, and happy with their career development within your organisation.Our team are ready to help you find the right solution, for whatever challenge you are facing.

Flexible solutions, tailored to the needs of your people
No matter what your role, take control with an integrated suite of finance, HR and planning capabilities built with the needs of professional services organisations in mind.

Managing Director
As a Managing Director, you should feel confident that your ERP system supports your organisational management. Agilyx delivers ERPs for professional services and consulting industries that give you accurate data and insights, and help you retain the right people. Agilyx's leading-edge solutions let you and your people report anywhere and anytime, so you always have the right information to make smart, strategic decisions.
Finance Director
Stay ahead of changes in strategy, processes or reorganisation with a system that's tailored to your needs as a Finance Director. Giving you a single point of truth across your organisation, get a big picture view, gain real time, accurate data, and get the power to report against a double bottom line. By automating mundane manual processes, you get a system that provides standardisation and automation across your organisation, letting you and your people focus on valuable tasks.
HR Director
Get a system that lets you focus on your people and maximise your HR influence across your organisation. Delivered by Agilyx, discover intuitive ERP solutions that empower you to attract the right people, nurture and develop talent, and streamline time-wasting processes with clever self-service tools.
Project Manager
Understanding the needs of Project Managers, Agilyx implements ERPs that let you take control of a project from start to finish. Access all your project information in one place so you can accurately plan and allocate resources. By streamlining processes and letting people collaborate in one place, reduce your resource burden and confidently manage and deliver your projects on time and on budget.
Other role?
Focus on what matters most in your role by using an ERP system that makes your day-to-day easier.
ERPs designed with you in mind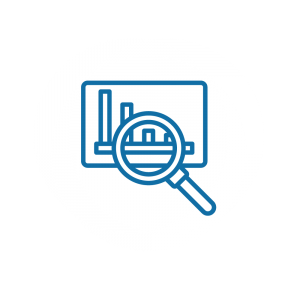 Complete data integrity
With robust security measures and access to comprehensive historical data, Agilyx gives you an ERP system that lets you maintain complete data integrity. Control data access based on user and group, and get the capability to have full audit tracking, so you can know who makes changes to the system.
Secure cloud services
Understanding the challenges that most organisations face in today's fast-paced world, Agilyx offers secure cloud services that let you run your software everywhere and anytime. Backed by security of the highest standards, get the control you need and feel confident that you're ticking all the boxes when it comes to compliance.
Find the right support for your system implementation
FinancialForce Implementation Support
Agilyx's unique Implementation and Project Management methodology seamlessly complements FinancialForce. With in-depth understanding of FinancialForce and the Salesforce platform, Agilyx delivers solutions that fit your requirements, timeline and budget.
Learn more
Unit4 Implementation Support
As a Unit4 partner for over 20 years, Agilyx has delivered transformational solutions to some of the largest Unit4 customers in the world. Agilyx's agile approach to ERP implementation is a seamless complement to Unit4 product suite.
Learn more
Cornerstone Implementation Support
We partner with Cornerstone to help organisations recruit, train, and manage their people. Cornerstone works with hundreds of the world's largest companies and thousands of smaller ones to help them engage their workforces and empower their people.
Learn more
Not sure which solution is the best fit for your organisation?