Simplify your time and attendance workflow
2c9 Time & Attendance captures in one place all the information you need to pay your people. It's flexible, intuitive, and easy to update. And as your needs change, our solution changes with you.
Because we work seamlessly with other applications, timesheets can be created and entered separately to our 2c9 Time & Attendance product. This includes automated timesheet import, software integration and manual entry.
Choose options that suit your needs
2c9 Time & Attendance gives you choice. Our product can be fully adapted to what you need. The options are endless.
Configurable timesheet options
Employee timesheets can be customised to capture all the information you require to interpret time correctly. We cater for timesheets on an employee basis, to meet individual circumstances.
Here are just some of your options:
Hours worked on a weekly, fortnightly or monthly basis.
Start and end times.
Paid and unpaid breaks.
Total hours for the day.
Learn more
Built-in award interpretation options
We include a configurable interpretation engine that automates the calculation of pay and conditions. We set interpretation rules based on the awards relevant to your business. There is built-in flexibility to swap awards on the same employee assignment, so timesheets are automatically updated to the correct pay and conditions. 
Learn more
Flexible configuration to suit your needs
Our products can be fully customised to meet your needs and support more than just Australian award conditions.
2c9 Award Interpretation can be easily configured to handle customer agreements, EBAs and international awards. We can manage the simplest award conditions through to the most complex.
Here's a snapshot of the various customised rule types we can support.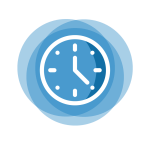 Timesheet activities and pay condition or rule variations
We can configure timesheet entries with timesheet activities to match any variations to the standard award, ensuring pay conditions or rules are paid accordingly.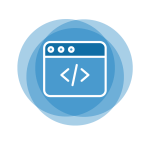 Project codes to pay different rates
We can include project codes for people to use when they temporarily undertake higher duties, ensuring they receive the correct rate for the work performed.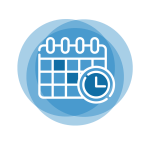 4-week frequency calculations
We can ensure people who work excess hours over a four-week period are paid overtime according to their award and conditions, while providing an option to enter weekly or fortnightly timesheets.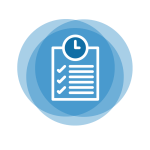 Part-time additional hour calculations
We can configure an award to part-time employment and specify how someone should be paid for working additional hours.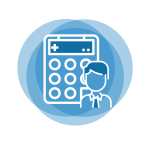 Leave loading calculations
We can automatically calculate and pay the higher leave rate – whether its standard leave or shift leave loading.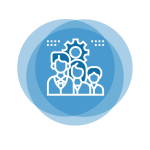 Paid and unpaid break calculations
We can include an option for people to enter paid and unpaid breaks, all while providing confidence that the pay interpretation is correct.