Agilyx delivers unmatched business transformation solutions through the implementation of our leading-edge products and world-class services.
Whether we're implementing your business solution or providing a full system analysis, we're driven to deliver valuable, long-term solutions matched with a world-class customer services team – helping people transform the way they do business.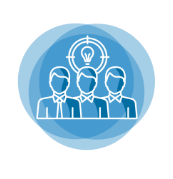 150
Global team members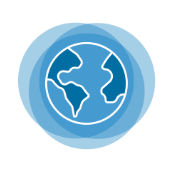 6
Offices in 5 continents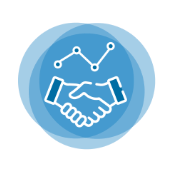 20
Years in business
We love what we do
Agilyx is a change ready technology services company.
Our dedicated team is passionate about empowering organisations with business-leading technology solutions.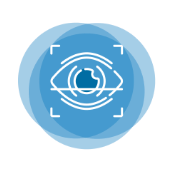 Our Vision
Our vision is to empower our customers to embrace change simply, quickly and cost effectively, through our agile approach, innovation and unmatched services.
Our Goal
Our goal is to be known for the quality and innovation of our software, services and partnerships, the passion and skills of our people and the success of our customers.
Our Purpose
We are Change Ready.
We empower people at work to be their best, realise their potential and build better organisations and communities.
We partner globally and regionally to bring you the best solutions
FinancialForce
FinancialForce offers customer-centric business applications on the leading cloud platform from Salesforce. We accelerate business growth with the only modern ERP suite and the #1 professional services automation (PSA), enabling real-time insights and intelligent decision-making. Learn more about how to see your customers in full color with Salesforce and FinancialForce.
Unit4
Unit4's next-generation enterprise software supports our customers in delivering an exceptional People Experience to their organisation and onward to their customers – from boosting success for students and professionals, to empowering the public servants and nonprofit teams doing good in the world. They transform work to be more meaningful and inspiring through software that's self-driving, adaptive and intuitive, intelligently automating administrative tasks and providing easy access to the answers people need.
Cornerstone OnDemand®
Cornerstone OnDemand® (NASDAQ: CSOD) helps organizations to recruit, train, and manage their people. They work with hundreds of the world's largest companies—from Walgreens and Starwood Hotels & Resorts to Deutsche Post DHL and Western Union—and thousands of smaller ones to help them engage their workforces and empower their people. Their computer software impacts every aspect of the employee experience, helping people to make their best work even better – which ultimately translates into greater business results.
Vena
Vena is the only Complete Planning platform that empowers and inspires business leaders and finance and operations professionals to plan to grow their businesses. Vena leverages the familiarity and flexibility of an Excel interface within the Vena Growth Engine, the SaaS platform and methodology that powers your plans and guides your journey to growth. Over 800 of the world's smartest companies grow with Vena.
2cloudnine
2cloudnine started with the vision of providing cutting edge solutions to thier customers based on thier expertise, collaboration and open communication. They believe strongly in what we do and are committed to building long-term, trusted relationships to ensure customer success. They strive to be leaders, guide our customers… and have fun working together!
Visioneer360
With a rich and diverse background including finance, health care, engineering, and IT, Visioneer360 are incredibly passionate about transforming businesses and organisations into more efficient, productive, profitable and rewarding places of work. Their core values of integrity and innovation ensure that we are laser-focused on delivering an excellent result for every client, every time.
PeopleStrong
Rated as one of Top 3 HCM platforms on Gartner's Peer Insights, PeopleStrong is Asia's leading SaaS-based HR Technology company. Their mobile-first, SaaS suite includes robust solutions for Human Capital Management, Talent Management, Collaboration, and Payroll. They simplify work life for over a million users and partner with over 350+ large enterprises such as Tata Group, Aditya Birla Group, Murugappa Group, Amara Raja Group, Future Group, Minor International (Thailand), True Corporation (Thailand), Singlife (Singapore), Inspiro (Philippines) and many more across Asia.
Proactis
Proactis enables digital trade for all, by helping organisations around the world to control 100% of their spend. They work with customers to transform their Source-to-Pay processes; to help them save money and create efficiency gains while increasing compliance and reducing risk.
Pagero
Pagero are building the world's largest, open business network – so you can reach any business, anywhere in the world. No matter how many borders your operations may cross or how many systems, you are connected to, they take care of the technical and regulatory requirements across your entire order-to-cash, purchase-to-pay and freight processes. Pagero give you data accuracy and security, transparency and real-time visibility – through a single connection.
Hireserve
Hireserve ATS is an Applicant Tracking System designed specifically to help in-house recruitment teams automate, streamline and manage their recruitment processes online. Organisations trust Hireserve because of our highly knowledgeable and dedicated implementation, technical and support specialists. We've also been told that we are a pleasure to work with, which is always a nice thing to hear!