Are you getting the most out of your business system?
Your system should move with your business into the future. If you're experiencing growth, or loss of productivity due to frustrating workarounds, it might be time to check whether you need an upgrade. With in-depth analysis, the Agilyx team finds out whether your system is the best fit for your organisation and recommends future improvements so you can truly optimise your solution.
Discover the benefits an Agilyx health check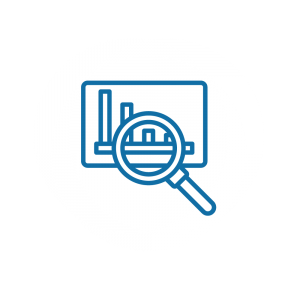 Uncover the full potential of your system
Don't let your system hold your business back. Performing a comprehensive system analysis, the Agilyx team identifies gaps and challenges and uncovers new system capabilities. With an across-system health check, know where you're at today so you can confidently plan for tomorrow.
Get the right information and add value to your internal discussions
Providing a full report with the right information, our Health Checks empower you to experience valuable internal discussions when reviewing your system. Let your team know exactly where the gaps and inefficiencies are so you can start solving them and improve your system.
Receive the ROI that
you deserve
A business system is a big investment. It makes sense that you get the best ROI for your organisation. To ensure your system is up to standard and still optimised for your organisation's needs and goals, our team is here to unlock the benefits of your solution with a full system analysis, including recommendations to improve.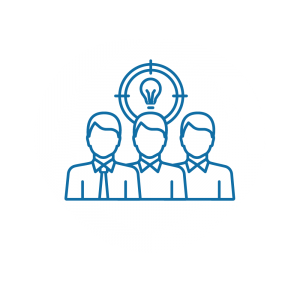 Allow an expert team
to assess your system
Bringing a valuable external perspective, the Agilyx team draws on a wealth of resources and expertise to conduct a full system analysis. Experienced and knowledgeable, our team knows how to find and address performance issues while unlocking new capabilities that you might not have known existed.
Get a fast and accurate Health Check: the Agilyx approach
Research
Experienced Agilyx consultants will perform a comprehensive review of how your business works through a discovery process. They will conduct interviews with your users and subject matter experts to determine key operational practices and processes required for your organisation's system.
Analyse
Your Agilyx Consultant will take all the information from their research and turn it into a formal analysis reviewing how you currently utilise your system and understanding the gap between how the system works for you now and how you would like it to work for you.
Recommend
After gaining a deep understanding of your business and system, your Agilyx consultant will present detailed findings to you in a comprehensive report and presentation. We will make recommendations for your business from five improvement criteria.
Solve
Each recommendation is made with details of the requirement, solution, resource involvement and the business benefits of implementing. This detailed analysis allows you to make an informed decision and prioritise and plan your solutions.
Recommendations are a source of discussion and debate and for those recommendations that you would like assistance with, we put together a detailed proposal, complete with a time and professional services implementation schedule.