Enterprise software that transforms your people experience and work
Unit4's suite of highly-adaptable, intuitive, and agile people experience solutions will free your people to focus on what matters to them – less time on low-value tasks and more time on meaningful work.
Unit4 ERP allows you to harness real-time visibility and control over your data across your organisation with a unified system drawing from a single source of truth. Plan, budget, forecast, automate, track, and report on every facet of your business from a fully integrated ERP solution.
Unit4 Enterprise Resource Planning
Unit4's suite of ERP solutions delivers visibility and control over finances, projects, procurement, reporting, forecasting and payroll. Their SaaS platform delivers the same level of experience people expect from their consumer technology, such as self-service information access, natural-language digital assistants and the ability to work anywhere, anytime, from any device. With the entire Unit4 suite, you'll get the flexibility and freedom to access what you need, when you need it.
With Unit4's highly-adaptable, intuitive and easily-configurable solution, you'll spend less time pushing paper and more time on the work that matters to you.
Read more
Financial Management: Gain real-time visibility and control over every stage of the record-to-report cycle, and streamline budget planning and analysis.
Project Management: Streamline and automate your project lifecycle. Win more business, optimize resource utilization, execute profitable projects and bill with precision.
Procurement Management: Achieve full-spend visibility and control.
Improve efficiency and reduce costs with a single, centralized procure-to-pay solution.
Operational Reporting: Enjoy agile, reliable and industry-specific reporting for your operational and financial information and planning needs.
HR & Payroll: See and manage people's entire hire-to-retire cycle with a central control center and database.
Field Service Management: See, track and manage all property and tangible assets. Reduce admin, duplications and human error while increasing insight into resources, workflow and staff.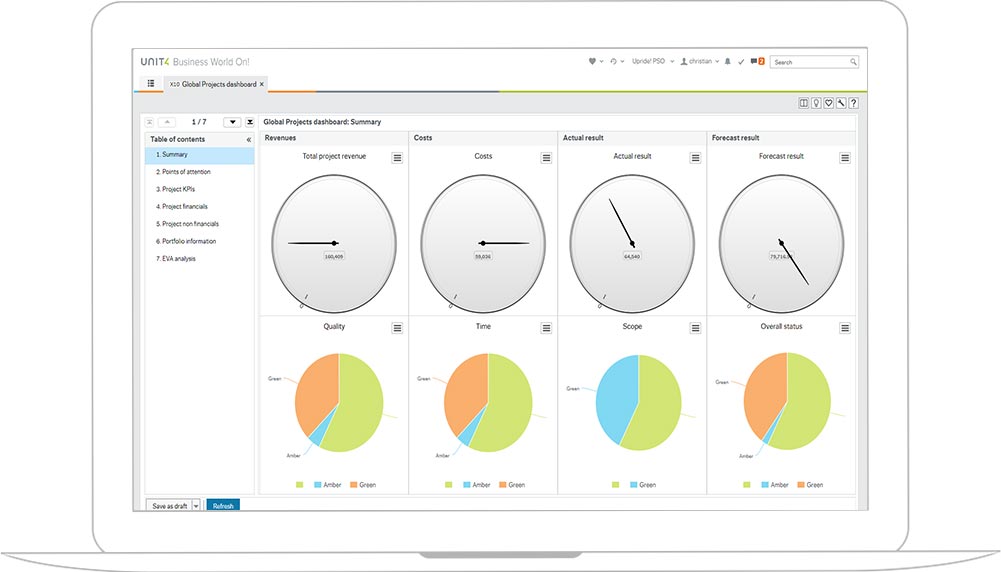 Unit4 Financial Planning & Analysis
Unit4's cloud FP&A software solution gives your people better, faster ways to put the numbers to work through smarter performance management. Planning, budgeting & forecasting, financial consolidation, reporting, visualisation & analytics are at your fingertips with real-time data coming from a single-source of truth.
Read more
Financial Planning, Budgeting & Forecasting: Enhance your budgeting and forecasting with intuitive, high-impact data visualisations, helping you to plan, manage and mitigate risks more effectively.
Sales & Operations Planning: Put a whole range of KPIs at your decision-makers' fingertips through user-friendly, configurable dashboards.
Analytics & Reporting: Free up your teams' time by using AI and Self-Service Business Intelligence (BI) and Analytics to make people's daily work simpler and more effective.
Corporate Performance Management: Cover all aspects of your financial and beyond financial planning in one seamless, comprehensive performance management environment.
People Planning & Analytics: Make better-informed decisions about your people, including how best to deploy them.
Financial Consolidation: Use intuitive reporting, dashboard and analysis tools to ensure accuracy and pinpoint changes.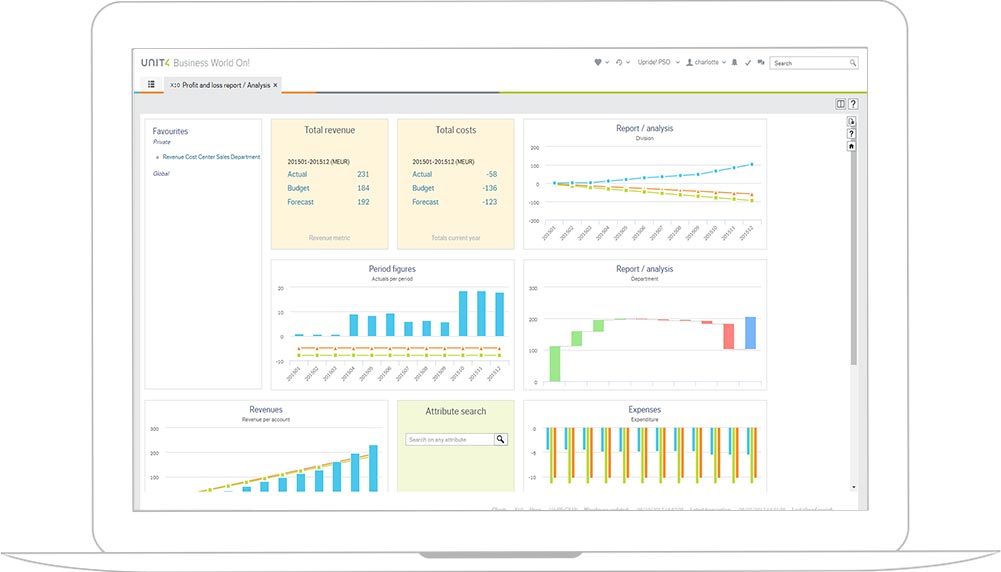 Unit4 Human Capital Management
Unit4 HCM delivers more control, clearer insights, and streamlined automation for better decision-making and faster time-to-value — all with a transformative People Experience. Built for people-centric organisations, Unit4's intuitive HCM solution gives you access to all the data you need to get the best from your resources.
Read more
Payroll Management: Work from a single, shared version of the truth for HR, Payroll and Finance, enabling better accuracy and less duplication for more efficient processes.
HR Management: See and manage your people's entire hire-to-retire cycle with a central control center and database.
Talent Management from Unit4 intuo: Translate your company's strategy into transparent objectives and align them with each person's goals.
Employee Engagement from Unit4 intuo: Detect opportunities and prevent issues by sending out mini-surveys on the state of your culture.
Learning Management from Unit4 intuo: Aim for certified, cost-effective job and product knowledge with a user-friendly learning platform.
People Planning & Analytics: Analytics purpose-built for people-centric organisations, to inform your decisions, so you always have the right people doing the right things to propel your organisation forward.
Recruitment: Deliver a seamless journey for new hires and recruiters with digital offer management and reporting.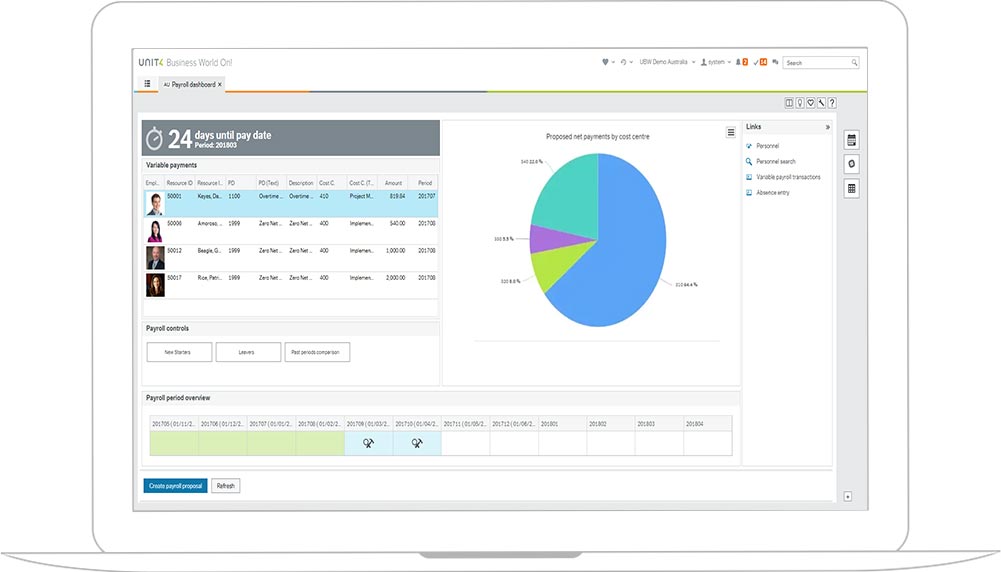 Unit4 Student Management
Purpose-built for educators and students, Unit4's student information system (SIS) delivers automation and control across the entire student lifecycle — from recruitment to alumni — including admissions, academics, financial aid, billing, communications, reporting and analytics.
Read more
Unit4 Student Management provides
Admissions: Streamline the application process and automate administrative tasks to help your recruiters stay focused on converting more prospects to admitted students.
Academics: Streamline curriculum management with more proactive control and flexibility to adjust and add curricula.
Financial Aid: Manage and automate your financial aid, institutional loans and scholarships from the recruiting stages through to enrollment.
Billing: Process all fee-generating transactions securely and with confidence that no bills or payments will be missed.
Communication: Automate communication with students, faculty and staff through interaction plans and rulesets in the Communication module.
Reporting & Analytics: Visualise, understand and work with the data that is relevant to you through built-in analytics dashboards.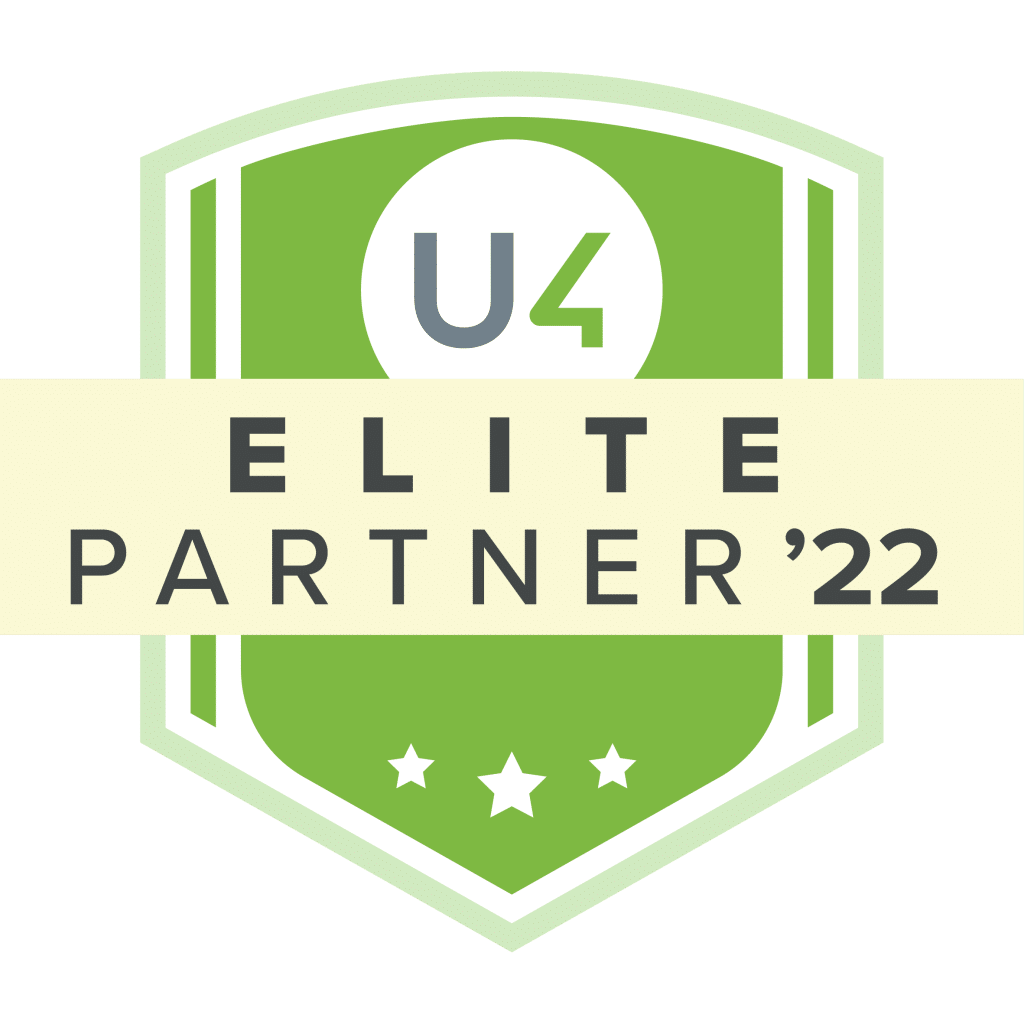 Elite status is conferred only to partners who consistently demonstrate the ability to meet the highest level of success with Unit4.
Meet our experienced Unit4 Practice team
Unit4 has a suite of People Experience solutions that will free your people to focus on what matters.
Unit4 ERP Practice
Experienced and qualified, Agilyx delivers unmatched business transformation solutions through the implementation of our leading-edge products and world-class services. Remaining agile and innovative lies at the heart of our company – helping people transform the way they do business.
Learn more
Let our experts find the right solution for you