Flexible payroll and billing system, built on the Salesforce platform
Streamline your payroll and billing services with 2cloudnine's advanced software solution. With unique, scalable technology, 2cloudnine combines product, platform and people to empower your organisation to go further.
Give your HR teams the tools they need to champion your organisation's payroll and billing needs. 2cloudnine offers a flexible, smart system, with key features to automate and simplify your administrative tasks.
2cloudnine Payroll
2cloudnine offer a flexible, innovative payroll and billing solution on the powerful Salesforce platform. Take control of your payroll processes with improved productivity, control and visibility, from the first point of onboarding through to payroll and billing.
Read more
2cloudnine Payroll provides
Built on Salesforce platform: Leverage 2cloudnine's native end-to-end solution, and have confidence with a secure, reliable and scalable solution.
Flexible integration: 2cloudnine's mature, open API gives you the power to seamlessly integrate with your key business systems.
Fully compliant: Ensure you are always up to date with the most current compliance requirements and obligations.
Scalable to fit your needs: Designed to support the evolving needs of organisations, 2cloudnine is built to grow with you.
Self-service portals: Engage and empower your customers with mobile responsive and adaptable self-service capabilities.
Streamline your time & attendance workflows: 2cloudnine can integrate with external VMS and clocking systems, speeding up your processes.
Automate pay & billing: 2cloudnine's robust interpretation engine can automate the calculation of your organisation's complex pay and bill rules.
Support customer needs: Efficiently manage your client invoicing with ease.
Powerful analytics: Gain access to out of the box reports and dashboards, giving you the data you need to excel.
Financial Planning, Budgeting & Forecasting: Enhance your budgeting and forecasting with intuitive, high-impact data visualisations, helping you to plan, manage and mitigate risks more effectively.
Sales & Operations Planning: Put a whole range of KPIs at your decision-makers' fingertips through user-friendly, configurable dashboards.
Analytics & Reporting: Free up your teams' time by using AI and Self-Service Business Intelligence (BI) and Analytics to make people's daily work simpler and more effective.
Corporate Performance Management: Cover all aspects of your financial and beyond financial planning in one seamless, comprehensive performance management environment.
People Planning & Analytics: Make better-informed decisions about your people, including how best to deploy them.
Financial Consolidation: Use intuitive reporting, dashboard and analysis tools to ensure accuracy and pinpoint changes.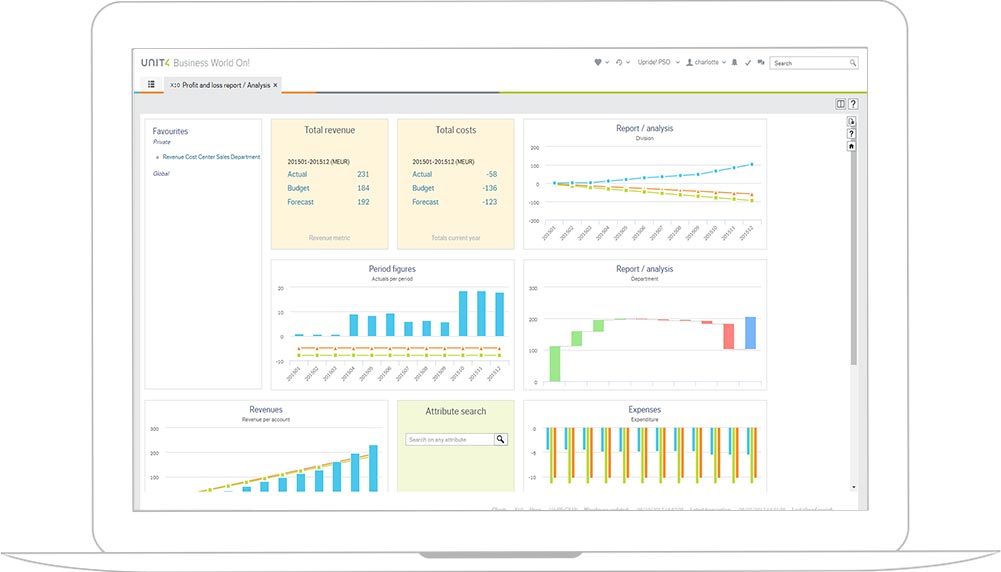 Payroll Management: Work from a single, shared version of the truth for HR, Payroll and Finance, enabling better accuracy and less duplication for more efficient processes.
HR Management: See and manage your people's entire hire-to-retire cycle with a central control center and database.
Talent Management from Unit4 intuo: Translate your company's strategy into transparent objectives and align them with each person's goals.
Employee Engagement from Unit4 intuo: Detect opportunities and prevent issues by sending out mini-surveys on the state of your culture.
Learning Management from Unit4 intuo: Aim for certified, cost-effective job and product knowledge with a user-friendly learning platform.
People Planning & Analytics: Analytics purpose-built for people-centric organisations, to inform your decisions, so you always have the right people doing the right things to propel your organisation forward.
Recruitment: Deliver a seamless journey for new hires and recruiters with digital offer management and reporting.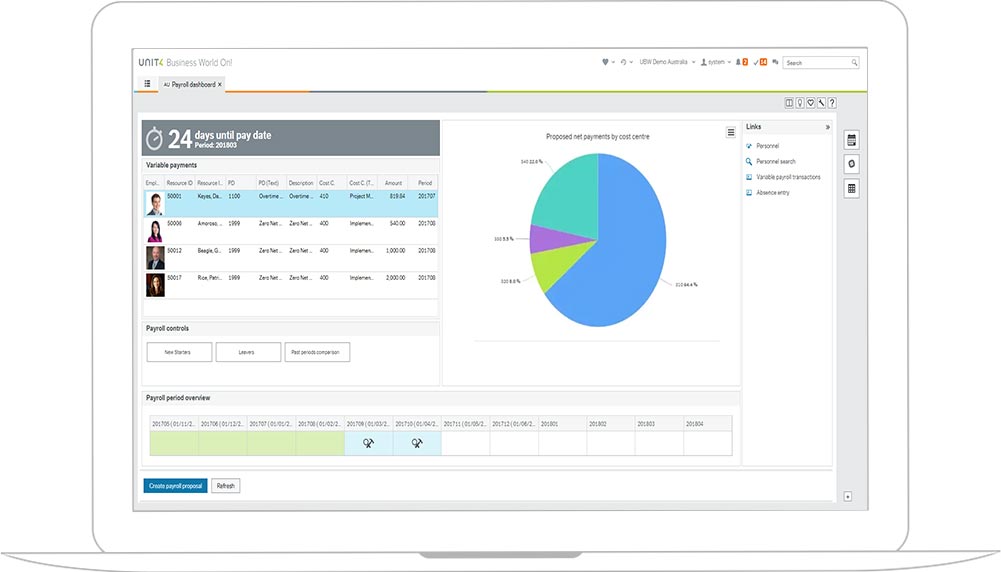 Unit4 Student Management provides
Admissions: Streamline the application process and automate administrative tasks to help your recruiters stay focused on converting more prospects to admitted students.
Academics: Streamline curriculum management with more proactive control and flexibility to adjust and add curricula.
Financial Aid: Manage and automate your financial aid, institutional loans and scholarships from the recruiting stages through to enrollment.
Billing: Process all fee-generating transactions securely and with confidence that no bills or payments will be missed.
Communication: Automate communication with students, faculty and staff through interaction plans and rulesets in the Communication module.
Reporting & Analytics: Visualise, understand and work with the data that is relevant to you through built-in analytics dashboards.
The only true, end-to-end payroll platform across the employee experience. From time & attendance and award interpretation to onboarding, payroll, and right through to billing.
2c9 Time & Attendance
Simplify your time and attendance workflow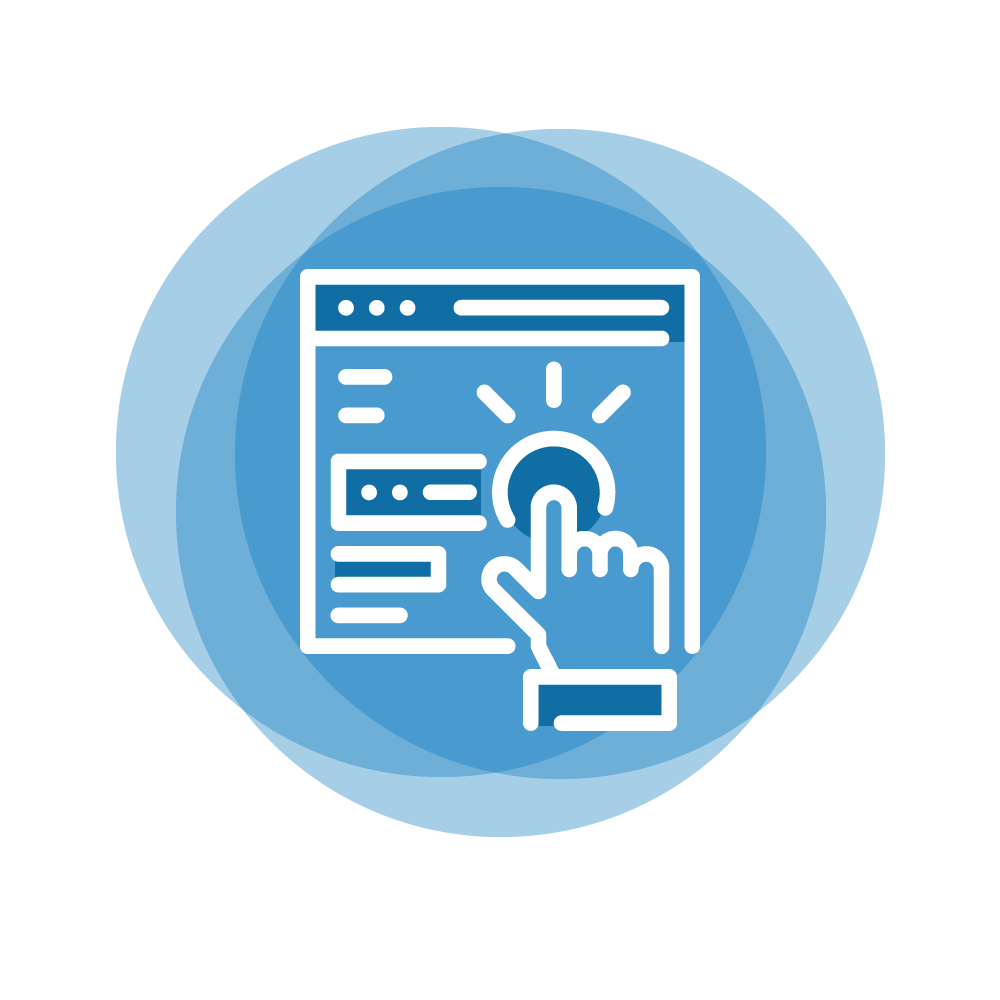 2c9 Payroll
The system seamlessly integrates with other business platforms to manage the complex process of pay more efficiently and accurately.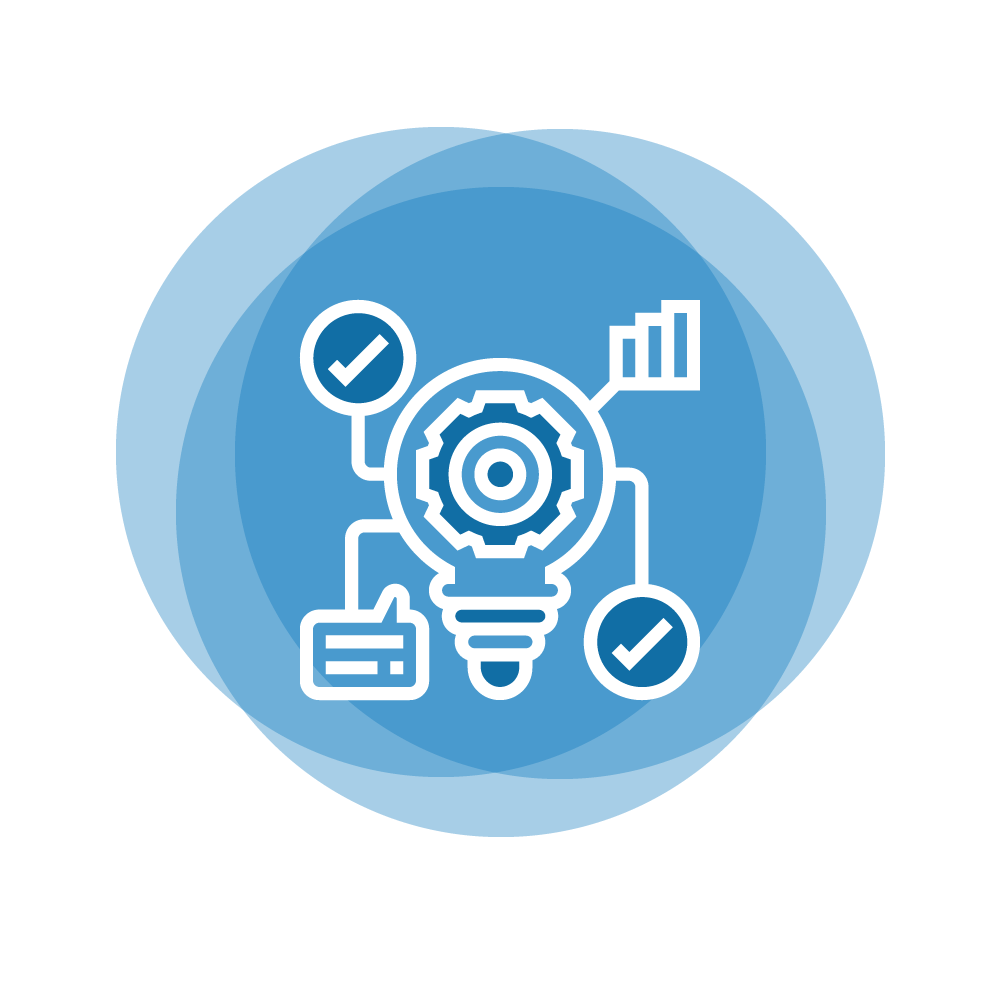 2c9 Award Interpretation
The automated interpretation engine takes the hassle out of calculating awards and EBAs, so you can be sure your people are paid accurately.
2c9 Staffing
With sophisticated billing and rate calculation features, 2c9 Staffing simplifies your client invoicing obligations – no matter your needs.
Existing 2cloudnine users: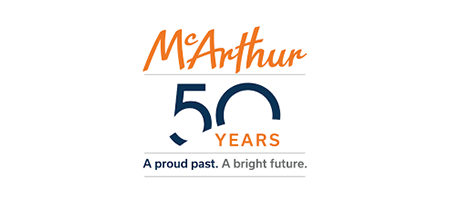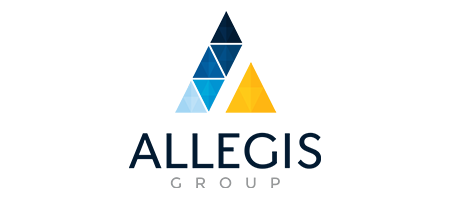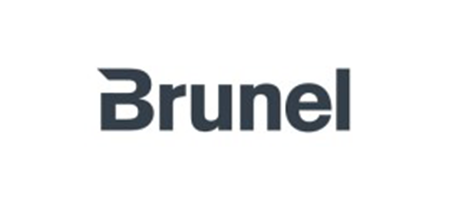 Let our experts find the right solution for you